Powered By

Explore the sustainability initiatives, new regulations and technological innovations that have opened a world of possibilities for the utility industry
The power you need.

Looking for maximum performance from an engine as powerful as the service behind it? Cat® engines are compact, durable and reliable, so productivity rises while downtime falls. With a ready-to-go-for-machine-installation package, they provide a quick boost of power for mining and quarry equipment.

Learn More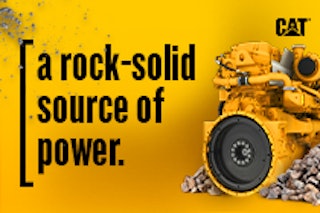 The power you need.
Looking for maximum performance from an engine as powerful as the service behind it? Cat® engines are compact, durable and reliable, so productivity rises while downtime falls. With a ready-to-go-for-machine-installation package, they provide a quick boost of power for mining and quarry equipment.
Learn More
Get the latest on the expanding technology being utilized on skid steer track loaders and learn five smart advancements improving ROI and operability.
The inductive current transmission unit inside the rotor enables compact e-motor design, and performance data is on par with permanent-magnet synchronous machines, currently the most common form of drive for e-vehicles.
The R-Series DIN Rail Mount Circuit Breaker combines maximum protection with ease of use.
The offering provides a small, accurate solution for accuracy in harsh and challenging GNSS-denied or GNSS-compromised environments, such as construction, robotics, mining, trucking and defense.